Lavanche dining table
---
The Lavanche dining table is a piece of furniture I designed for the Milan Design Week 2022. Crafted from Fior Di Bosco marble and White Onyx, this 3 meter long table is the result of my first collaboration with Serafini, the Italian marble factory.
The inspiration for this design came from the mountains, with the aim of capturing the beauty of the snow and rocks beneath them. The table features unique onyx in puzzle-like parts, which resemble mountains and snow due to its colour and shape. This creates an eye-catching contrast between the Fior Di Bosco marble and the White Onyx. The Lavanche dining table is sure to be a conversation starter and a beautiful addition to any home. The design of the table was carefully thought out in order to create a unique and visually appealing piece of furniture. The combination of marble and Onyx creates an elegant and luxurious atmosphere, while the puzzle-like shapes of the onyx parts add a unique and modern touch.
Each piece is signed, numbered, and comes with a Certificate of Authenticity.
Dimensions: W 120 cm, L 300 cm, H 74 cm
---
Materials: Fior Di Bosco and White Onyx
---
Origin: Italy
---
Production:
SERAFINI
---
price upon request
ENQUIRE HERE ︎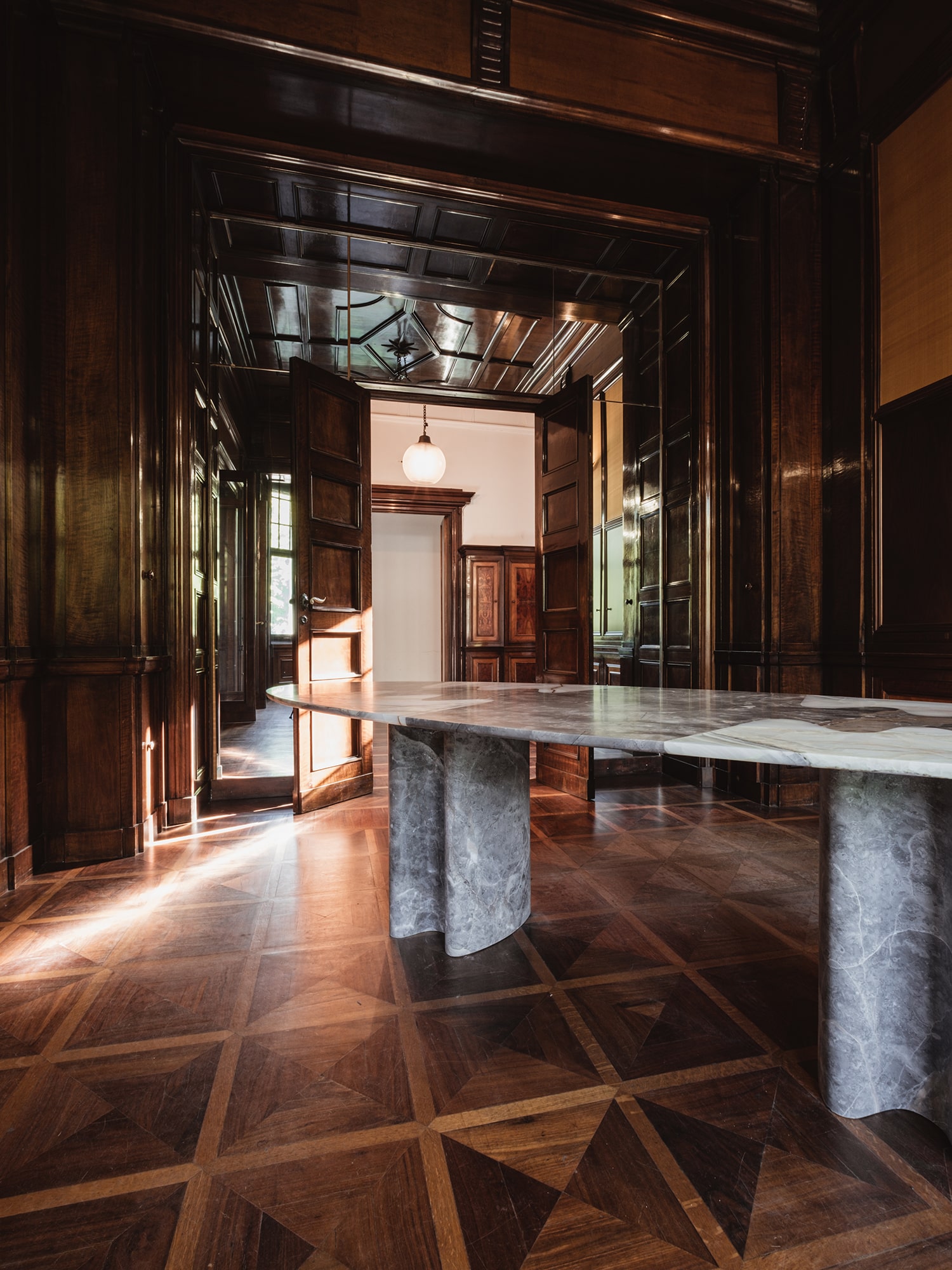 pinterest ︎