Salvante BS1 bench
by Piotr Dabrowa

---
The Salvante BS1 bench is part of the Salvante collection, a series of designs that explore the relationship between forms and materials.
The BS1 bench is crafted in Italy from the finest materials, including Walnut Burl wood and Calacatta Viola marble in a honed finish, and features a comfortable fabric cushion on top. The combination of these materials creates a harmony and balance of shapes and textures that is both visually striking and unique. The dialogue between wood, marble, and fabric gives the BS1 a sophisticated and contemporary look. The Salvante BS1 bench blends design and functionality. It's an example of how form exploration can create a visually appealing piece that balances art and design.
The Salvante collection, of which the BS1 is a part of, has been exhibited at events such as Milan Design Week 2021, 2022 and Lake Como Design Festival 2022 at the exhibition with Galerie-Philia.
Each piece is signed, numbered, and comes with a Certificate of Authenticity.
Dimensions: L 160 cm, W 40 cm, H 40 cm
---
Materials: marble, walnut burl, fabric
---
Place of Origin: Italy
---
price upon request
ENQUIRE HERE ︎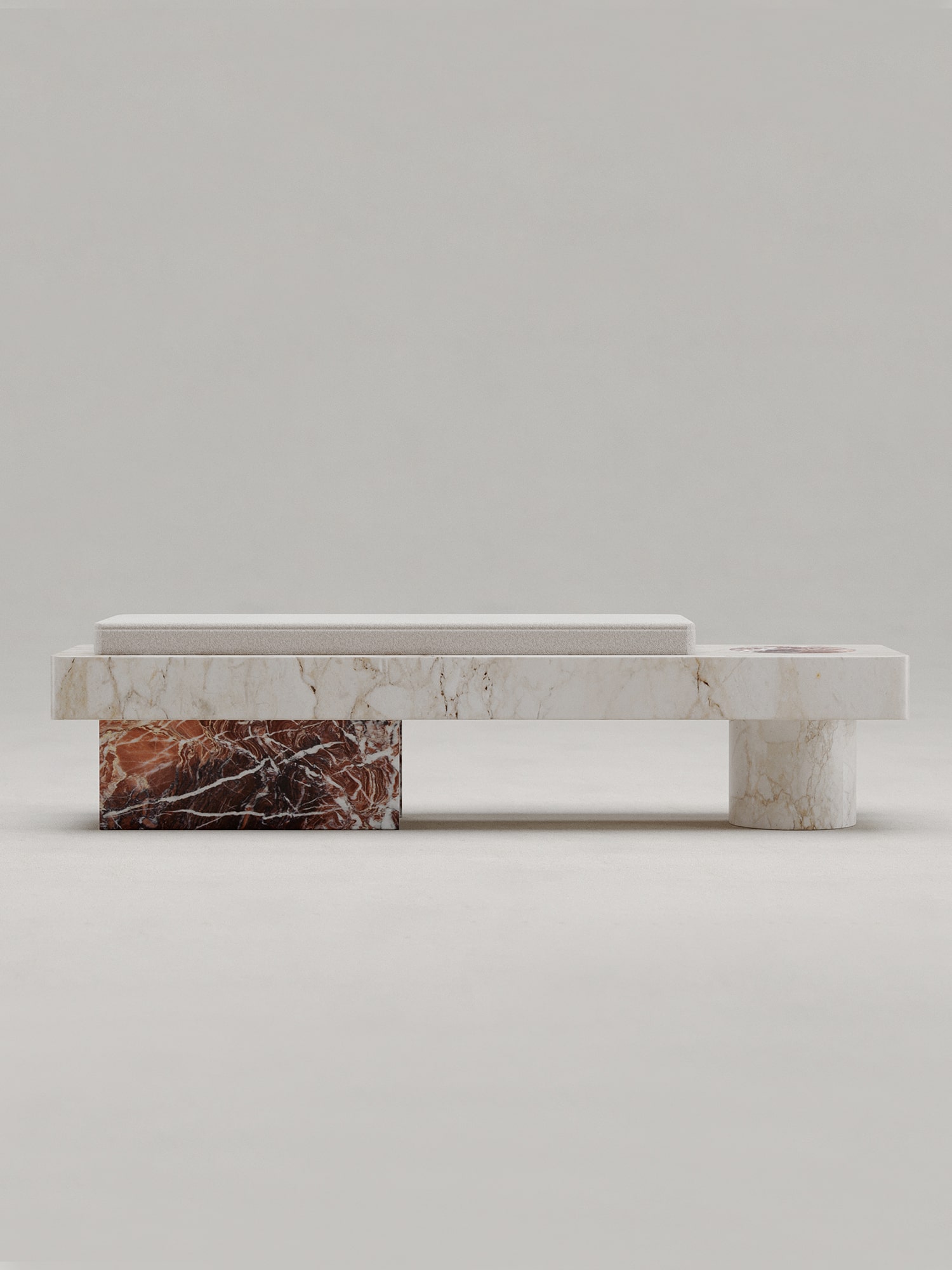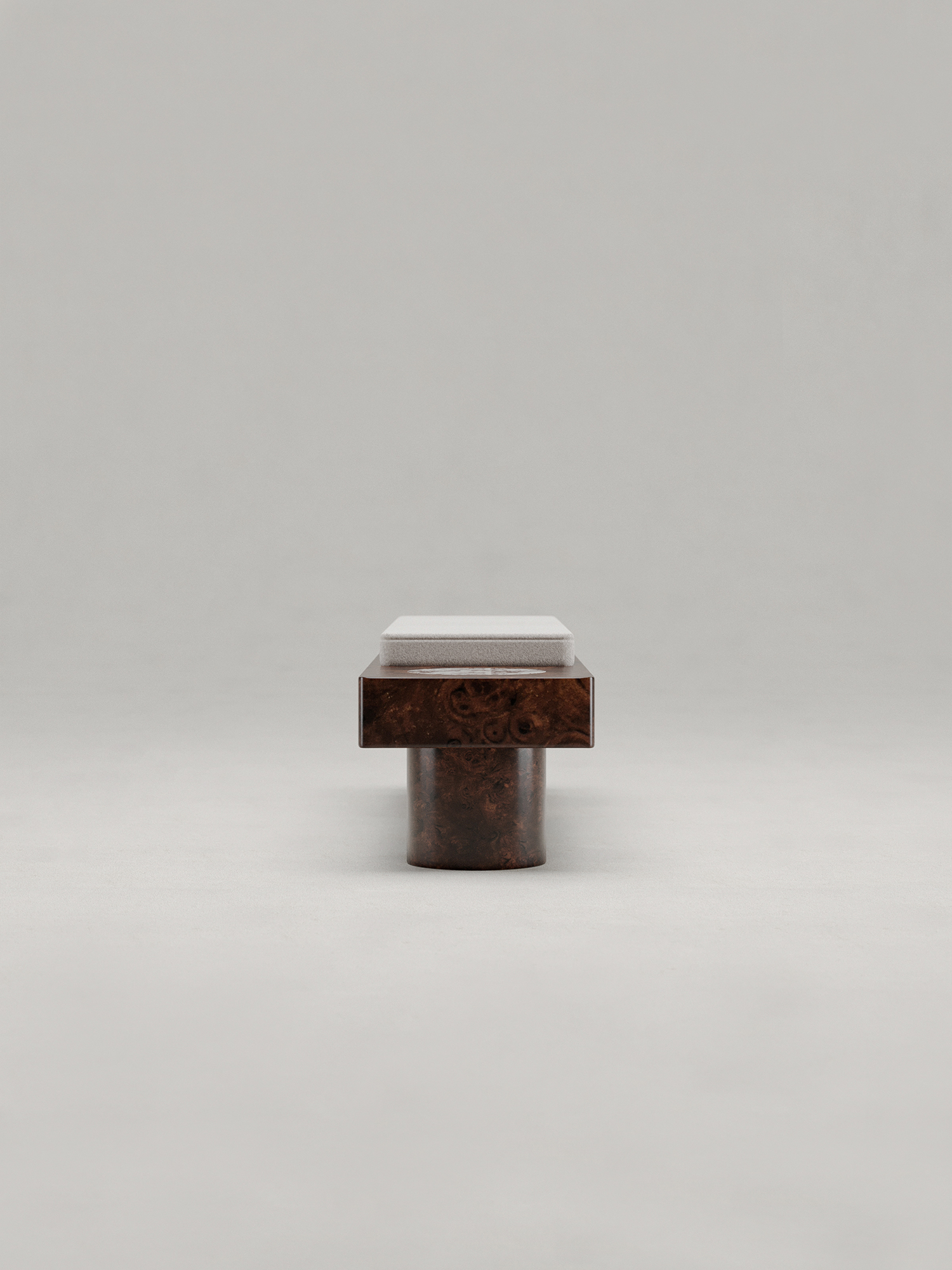 pinterest ︎