Salvante D1 dining table
by Piotr Dabrowa

---
Salvante D1 dining table — a new addition to the Salvante table set. The table showcases two cylindrical legs that support a wavy-edged tabletop featuring the signature marble disc inlay of the Salvante collection.
The Salvante collection is a play between shapes & materials. Marble texture and shape relation creates harmony giving the design a sculptural identity with practical use.
Each piece is signed, numbered, and comes with a Certificate of Authenticity.
Dimensions: W 130 cm, L 280 cm, H 75 cm
---
Place of Origin: Italy
---
Lead time: 8-10 weeks
---
price upon request

ENQUIRE HERE ︎

catalog ︎︎︎




Verde Alpi and Crema Tirreno marble
---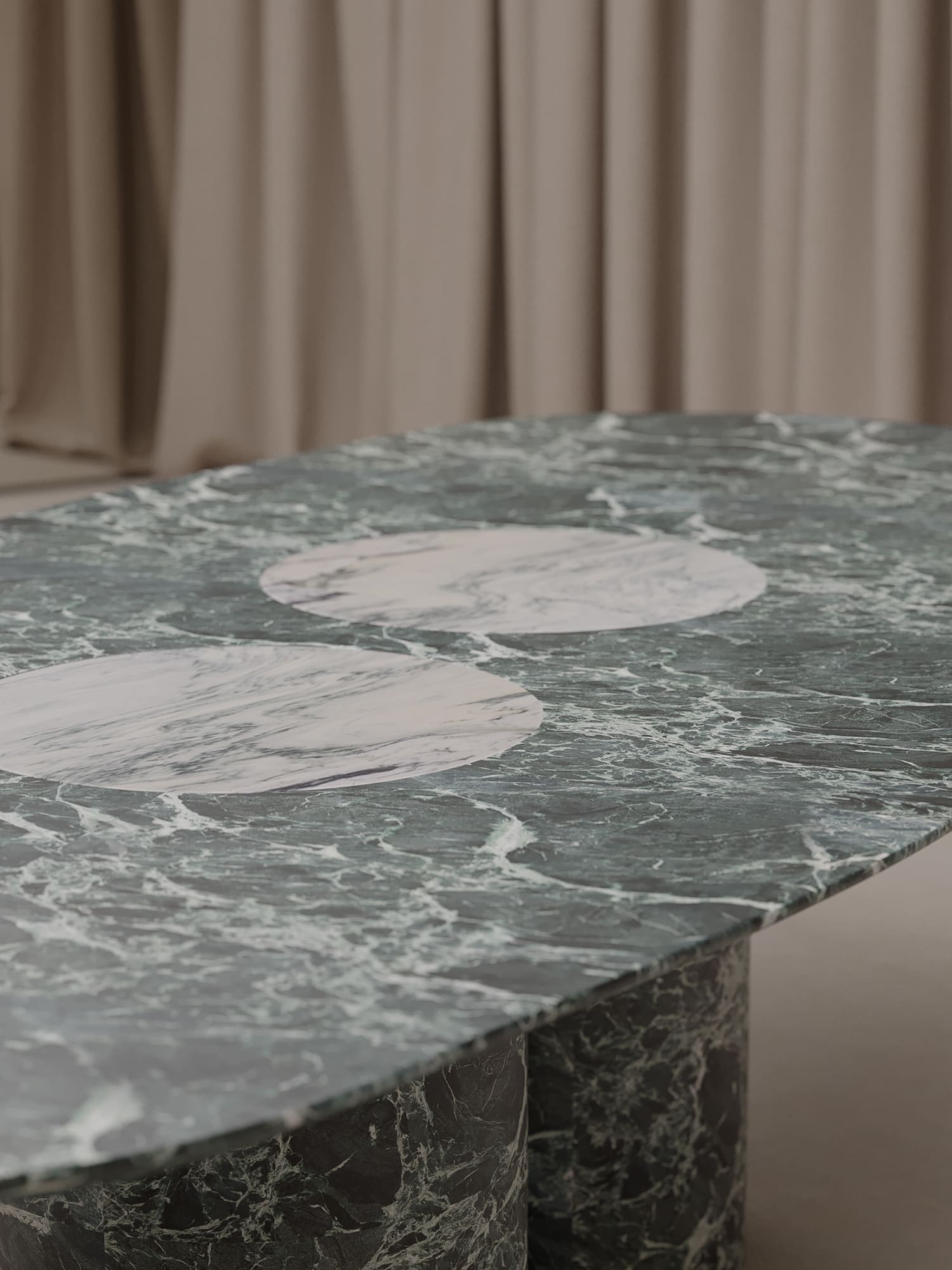 Nero Calatorao and Calacatta Viola marble
---



pinterest ︎